Our Mission
Is to provide safe, reliable public transportation in a respectful manner for the citizens of Beaufort County.
The Beaufort Area Transit System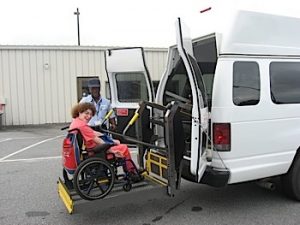 Beaufort Area Transit System (BATS) provides transportation needs for the general public, the elderly, and persons with disabilities.  The cost of transportation depends on the geographic location of the origin and destination.  Beaufort Area Transit is a division of the Beaufort County Developmental Center, Inc. Beaufort Area Transit is instrumental in helping BCDC accomplish its mission to empower citizens with disabilities.
Medicaid Transportation is for citizens of Beaufort County who are Medicaid eligible.  For details and approval, contact Beaufort County Department of Social Services at 252.975.5500.
Senior Services are available through the Adult and Aging Services Department with Beaufort County Department of Social Services. For details and approval, call 252.975.5500.
Elderly and disabled, general public, and employment transportation are approved and scheduled by Beaufort Area Transit.  Call 252.946.5778 about the application process.  Riders will pay an affordable fee for service.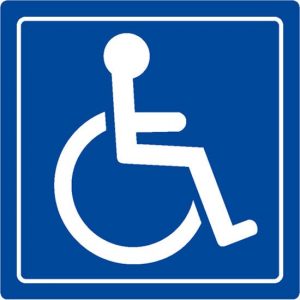 Reasonable accommodations or modifications must be requested when scheduling a trip.  BATS will attempt to honor all reasonable accommodation requests.
BATS has recently earned an "Outstanding" score from our recent survey.  Thank you very much.
If you would like to make a suggestion as to how we can improve your riding experience with us, please go to the Contact Us page and send us an email.  We look forward to serving you in the future!
The Transit System assists clients with many activities including:
–  Nutritional sites for meals
–  Medical appointments
–  Drug Stores
–  Grocery Stores
–  Work
–  Class/School
–  Shopping
For more information about Beaufort Area Transit Services
Contact Rhonda Suggs at:
(252) 946-5778
Or
"I had rather pay the fee to ride with BATS than get a free ride with (another vendor).  I know I will be on time with BATS being my transportation provider."
C. Cobb
"Mr. (Driver) went above and beyond the call to help me today. It's nice to know that this service is here and available!"
Glenda A.